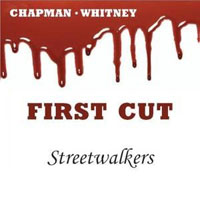 For the first time on CD the recordings that comprised the Chapman Whitney Streetwalkers release.
The new CD is called First Cut and is taken from the original first master tapes. This exciting release has great new artwork, an amended running order in line with Roger and Charlie's original intentions for the release plus sleeve notes by Pete Feenstra.


Like this? Try these...
CHAPMAN & WHITNEY
First Cut
Hangman
Roxianna
Sue & Betty Jean
Call Ya
Just 4 Men
Tokyo Rose
Creature Feature
Parisienne Hgh Heels
Systematic Stealth
Showbiz Joe