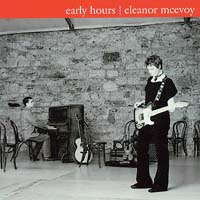 Eleanor McEvoy came to prominence during the 1990s with a slew of highly acclaimed and commercial releases on major labels.
Her eponymous, 250,000 selling debut on Geffen - re-issued by Market Square last autumn with extra tracks - came with a calling card in 'Only A Woman's Heart', a song which was to inspire numerous covers and become a brand for a series of top-selling multi-artist compilations.
Her 2002 release - 'Yola' (Market Square MSMSACD113) - revealed Eleanor's growing orientation to more rootsy material delivered within a suitably acoustic frame and the album's warm, kitchen table appeal won favour with fans and critics alike.
Its superb production qualities, rendered in the fast-growing super-audio (SACD) format, drew favourable attention from the audiophile sector (Hi Fi + Magazine Record Of The Year) as one of the first original titles recorded specifically for SACD, the album later that year springing from it the world's first SACD single in 'Did I Hurt You?' (Market Square MSMSACD114).
'Early Hours' takes McEvoy's music to new heights. Couched now in a mature jazz/blues context, her melodic and sensitive songs - packed as ever with wryly insightful social observation - benefit from first rate performances from McEvoy and her amazing players.
'Early Hours' is all the more sumptuous for the high quality recording at London's Metropolis Studio and for its innovative and successful exploitation of the latest generation audio format of dual-layer hybrid surround/stereo SACD/CD.

ELEANOR McEVOY
Early Hours
You'll Hear Better Songs (Than This) - Memphis Tennessee - The D.J. - I'll Be Willing - Driving Home From Butler's - Ave Maria - Make Mine A Small One - Slipping Away - Sail Me High - Days Roll By - Where Did My Life Go? - At The End Of The Day - Anach Cuain (Eanach Dhuin)
---

Make Mine A Small One

Days Roll By

At The End Of The Day
Like this, try this...

---
Make Mine A Small One c/w At The End Of The Day is the second single from the album 'Early Hours''

"Many years ago at Christmas my brother Kieran and I were visiting our folks. We ended up singing together accompanied by our guitars, as we do. It was during a lull in the music that the conversation came around to talking about how we were both missing different people in our lives and what a lousy time of year it was to be parted from a loved one. (Eleanor McEvoy)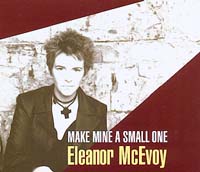 You'll Hear Better Songs (Than This) - Driving Home From Butler's - Where Did My Life Go?
"I developed a love of Shakespeare when I was about 10. My sister took me to see "Twelfth Night". I went eight times. The producer of the play gave me a copy of the Complete Works of Shakespeare, and I really took to the Sonnets.
Sonnet XXXII is so beautiful, it moves me to tears every time I read it. It inspired this song" (Eleanor McEvoy)