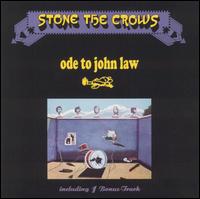 Stone The Crows were signed by Led Zeppelin guru Peter Grant in 1969 with former John Mayall drummer, Colin Allen, joining vocalist Maggie Bell, Jimmy Dewar (bass) and Les Harvey (guitar).
The quintet's early blues-based albums were notable for both Maggie Bell and Dewar's expressive vocals and Harvey's restrained guitar work.
Originally released 1970. This edition, River Records 2004.
Stone The Crows
Ode To John Law
1. Sad Mary 2. Friend 3. Love 74 4. Mad Dogs & Englishmen 5. Danger Zone
6. Things Are Getting Better 7. Ode To John Law
---
Sad Mary
---