Hello!
Here's our latest update which signposts recent additions to our website and online catalogue.
We also list our featured artists who are touring in the UK this autumn.
Follow the links for further information including audio, reviews and interviews.
Best wishes
THEmusicINDEX
(September 2011)
FEATURED ALBUM: Dr Strangely Strange (October 2011)
DR STRANGELY STRANGE Heavy Petting and other proclivities Release date:31 October 2011 (HUX127)
This classic slice of psychedelic folk-rock was Dr Strangely Strange's second album, produced by Joe Boyd and originally released in September 1970.

Now digitally re-mastered from the original stereo production tapes, this great album has now been bolstered by the addition of seven live and studio bonus tracks.

This album, which boasts Roger Dean cover artwork, features one of the first recorded appearances of guitarist Gary Moore (aged 19 at the time).

Record Collector magazine recently nominated this as one of the most collectable progressive rock albums of all time.

This reissue is packaged in a full colour digipack with a 36 page booklet and includes exhaustive liner notes and lots of rare photographs and ephemera. The booklet also includes full lyrics and interviews with the band.

Dr Strangely Strange will be playing at the Jazz Café in London to launch the release of this CD on 29 October. More information
ALSO AVAILABLE:
DR STRANGELY STRANGE Halycon Days
DR STRANGELY STRANGE Kip Of The Serenes
Catalogue: www.themusicindex.com/commerce/pages/html/hux.htm

FEATURED ALBUM: Virgil & The Accelerators (September 2011)
VIRGIL & THE ACCELERATORS The Radium (MYSCD205)
The debut album from one of the rising stars of the British Blues Rock scene.
"Encouraged by Kim Wilson, mentored by Joe Bonamassa and after touring with Joanne Shaw Taylor, he's ready to make his mark. Together with his road tested power trio, it was never a question of if, but rather when, though there was the outstanding little concern about the band song writing ability.
'The Radium' answers all the questions and more as the album is quite simply a triumph because it captures all the good things about an up and coming band who are seemingly oblivious to their studio surroundings let alone their fans fast growing expectations."
Pete Feenstra, www.getreadytorock.com
www.themusicindex.com/commerce/pages/html/virgil_accelerators.htm
Virgil & The Accelerators play UK dates in September/November. More information
FEATURED ALBUM: Michael Chapman (April 2011)
MICHAEL CHAPMAN Growing Pains 3 (MSMCD157)
Virtuoso guitarist and critically acclaimed songwriter, championed by John Peel and later Charles Shaar Murray, Michael Chapman recorded a quartet of highly regarded albums for EMI's progressive Harvest label.
In this latest archive recordings release, he presides over previously unreleased tracks spanning folk rock, blues, jazz and experimental genres - ranging from a live solo
performance in 1969 to studio collaboration with Thurston Moore (Sonic Youth) in 2005, by way of a 1980's TV film soundtrack with Maddy Prior and Rick Kemp (Steeleye Span)and much more besides.
With an extensive booklet of Chapman's reminiscences illustrated with pictures from his own collection, 'Growing Pains 3' is another highly personal 'take' on the rich and varied career of one of British music's most individualistic craftsmen.
"...this set really offers something for everyone - from the Chapman aficionado who must own everything to the newcomer who has only recently discovered him - this is a treasure trove of fully qualified rarities" Jim Henderson, www.getreadytorock.com
Michael Chapman tours in the UK October (12-23) UK Tour with Rita Hosking. More information
ALSO AVAILABLE:
MICHAEL CHAPMAN And Then, There Were Three
CATALOGUE: www.themusicindex.com/commerce/pages/html/msm_catalogue.htm

FEATURED ARTIST: Eleanor McEvoy - on tour in September/October
ELEANOR McEVOY I'd Rather Go Blonde (MOSCO408)
Irish singer-songwriter Eleanor McEvoy is touring in the UK September/October to promote her new album 'Alone'.
You can catch up on her back catalogue here, including the classic 'Yola', 'Early Hours' and compilation 'Singled Out' which is a great introduction to Eleanor's music over the past decade.
Her current studio album 'I'd Rather Go Blonde' maintains the consistent high standard of her music and recordings.
"The subject matter, as always, remains firmly fixed on matters of the heart, but this time around it feels delivered from a more observational perspective by a woman who sounds comfortable with her place in the world.

One thing you could never accuse Eleanor McEvoy of is resting on her laurels, and once again she's come up with the unexpected."
Pete Whalley, www.getreadytorock.com
Tour dates
Wednesday 21st September BIRMINGHAM GLEE
Thursday 22nd September HAMMERSMITH IRISH CENTRE
Friday 23rd September WINCHESTER DISCOVERY
Saturday 24th September NOTTINGHAM GLEE
Sunday 25th September BRIGHTON KOMEDIA
Monday 26th September PORTSMOUTH CELLARS
Tuesday 27th September STRATFORD UPON AVON COX'S YARD
Wednesday 28th September HEBDEN BRIDGE TRADES CLUB
Thursday 29th September KENDAL BOOTLEGGERS
Friday 30th September ISLE OF BUTE: Concerts In The Crypt
Saturday 1st October BELLSHILL CULTURAL CENTRE
Sunday 2nd October GLASGOW SOUND IN THE SUBURBS
Monday 3rd October EDINBURGH MALONES
Wednesday 5th October ESSEX HIGH BARN
Thursday 6th October OSWESTRY IRONWORKS
Friday 7th October BURY MET
Sunday 9th October INVERNESS Hootenanny

http://www.themusicindex.com/commerce/pages/html/eleanor_mcevoy9.htm
FEATURED ARTIST: James Grant & Love And Money - on tour in September/October
JAMES GRANT Strange Flowers (VRTCD089)
Scottish singer songwriter JAMES GRANT tours with his highly-regarded eighties band Love And Money in September and October.
Here at THEmusicINDEX we have long been supporters of James' music and you'll find much of his solo work in our catalogue.
Tour dates
Mon 26 Sep 2011 and Tue 27th Sep 2011 The Met Arts Centre (Bury)
Thu 29 Sep 2011 Perth Concert Hall (Perth)
Fri 30 Sep 2011 The Queen's Hall (Edinburgh)
Sun 2 Oct 2011 Eden Court Theatre (Inverness)
Fri 7 Oct 2011 Shepherds Bush Empire (London)
Sun 4 Dec 2011 SECC/ Clyde Auditorium (Glasgow)
ALSO AVAILABLE:
JAMES GRANT My Thrawn Glory/ I Shot The Albatross / Sawdust In My Veins/ Holy Love
FEATURED ARTIST: PANIC ROOM - on tour September 2011
PANIC ROOM Satellite [Release date 25 January 2010] (Firefly Music 002)
"Without doubt, it's going to be exceedingly difficult to find a better album in 2010. Perfect progressive pop rock." ***** www.getreadytorock.com

www.themusicindex.com/commerce/pages/html/panic_room2.htm
Panic Room play UK dates September-December 2011
Sept 2nd - Glasgow - The Cathouse
Sept 4th - Newcastle - The Cluny
Sept 8th - Bristol - The Tunnels
Sept 9th - York - Fibbers
Sept 10th - Rotherham - Wesley Centre
Sept 11th - Manchester - Ruby Lounge
Sept 15th - Poole - Mr Kyps
Sept 16th - Swindon - The 12 Bar
Sept 17th - Bishops Stortford - The Half Moon
Sept 18th - London - The Borderline
Sept 22nd - Cardiff - The Globe
Sept 23rd - Milton Keynes - The Stables
Sept 30th - St Helens - The Citadel

Oct 1st - Workington - Monroes Bar
Oct 2nd - Edinburgh - The Caves
Oct 7th - Leicester - The Musician
Oct 8th - Birmingham - The Asylum
Oct 9th - Sheffield - The Corporation

Nov 4th - Swansea - The Garage
Nov 5th - Bury St Edmunds - The Apex

Dec 4th - Bilston - The Robin 2
ALSO AVAILABLE: "Visionary Position"
Catalogue: www.themusicindex.com/commerce/pages/html/voiceprint.htm
FEATURED ARTIST: SONJA KRISTINA & CURVED AIR - on tour October 2011
SONJA KRISTINA Harmonics Of Love [Release date 11 January 2010] (Market Square MSMCD151)
Post her genre-defining solo release 'Songs From The Acid Folk' (MSMCD109), former Curved Air vocalist and songwriter Sonja Kristina moved on to 'astro folk' with 1994's 'Harmonics of Love', an album that bridges her progressive rock and acid folk past with the electronic experimentalism that was to emerge in the noughties via a giddy 'new age' rush of melodic and ambient music connecting acousticity to studio effects and natural sounds sampled from locations as disparate as the Amazon rain forest and that year's Glastonbury Festival.
Bonus tracks for this enhanced reissue take in later work including a Motorhead cover (!) and output from her current project MASK.
In her notes, Sonja writes:
"These songs of desire, heartache, forgiveness and fellowship were recorded in the afterglow of happy times travelling with my wild and willful players between 1989 and 1997, playing intimate venues, festivals and spiritual retreats in the UK. My band at the time, Cloud Ten made music experimental and improvised around the pulse and lilt of my words and melodies. During the second "summer of love' we played acoustic trance music 'our sonic vision of those times.'
"It's an intriguing and frequently enlightening journey" www.getreadytorock.com
www.themusicindex.com/commerce/pages/html/sonjakristina4.htm
ALSO AVAILABLE: SONJA KRISTINA, SONGS FROM THE ACID FOLK, MASK
Catalogue: www.themusicindex.com/commerce/pages/html/msm_catalogue.htm
CURVED AIR UK dates
27 Aug 2011 Rhythm Festival 2011, The Mansion Hous, Biggleswade, Bedfordshire
1 Oct London Whetstone All Saints Art Centre
4 Oct Milton Keynes The Stables
8 Oct London Shepherd's Bush Empire (with Caravan)
13 Oct Hertford Corn Exchange
14 Oct 2011 Holmfirth Picturedrome (with Caravan)
15 Oct 2011 Kinross Green Hotel
20 Oct 2011 Southampton The Brook
21 Oct 2011 Robin 2 Wolverhampton
22 Oct 2011 Trades Club, Hebden Bridge

FEATURED ARTIST : CARAVAN - on tour in October 2011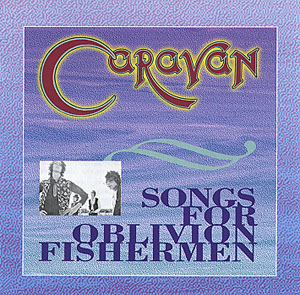 CARAVAN played the Prog Stage at the High Voltage Festival in London in July and also appeared at this year's Cambridge Rock Festival.
The legendary progsters are playing selected dates this Autumn, when they'll be featuring the classic 'In The Land Of The Grey And Pink' to celebrate that album's 40th Anniversary.
You'll find CARAVAN BBC Sessions albums in our catalogue.

CATALOGUE: www.themusicindex.com/commerce/pages/html/hux.htm
CARAVAN UK Dates
October 2011

Friday 7 The Assembly, Leamington Spa
Saturday 8 O2 Shepherd's Bush Empire, London (with Curved Air)
Sunday 9 The Summer's End Festival 2011, Lydney
Thursday 13 The Stables Theatre, Wavendon
Friday 14 The Picturedrome, Holmfirth (with Curved Air)
Saturday 15 HMV Picture House, Edinburgh
Wednesday 19 Shirley Hall, Canterbury (Canterbury Festival 2011)

MAGNA CARTA: The Complete Works
Published in 2002, this beautifully produced 320-page book by Chris Simpson tells the story of Magna Carta and their music.
This book is a must for anyone who loves the music of Magna Carta.

It includes a discography, the lyrics of all songs written by members of the band up to that time, and personal reminiscences about the production of each of the albums.

In addition to the album sleeves, track lists and lyrics, this book contains photographs, memorabilia and Chris Simpson's fascinating account of how each album was made

Chris Simpson - The English Paul Simon Fred Dellar, Mojo

Lord of the Ages, arguably one of the greatest albums of its kind ever made Rick Wakeman

"His reminiscences, combined with the lyrics, makes me want to listen to them all again" Spencer Leigh in the Preface

www.themusicindex.com/commerce/pages/html/magna_carta_book.htm
Also available:
CHRIS SIMPSON When All Is Said And Done

This 2-CD set features thirty songs that span forty years of writing, singing and performing.

Featuring songs recorded by Chris Simpson as a solo performer (or using a pseudonym) plus his work with Magna Carta this is a splendid career overview.

The album features contributions from a variety of musicians including Linda Simpson, Davey Johnstone (Elton John)Paul Burgess (10cc), and Vic Emerson (Sad Cafe).
FEATURED ARTIST: MAGENTA
MAGENTA Live at Real World
Magenta is thrilled to announce the release of 'Live at Real World', the 3 disc set of its acoustic performance at Peter Gabriel's Real World Studio recorded in November 2009.
This special package features a 2 CD recording of the concert, with the addition of three additional songs also recorded at Real World the following day.
A DVD is also included featuring NTSC format video of the entire concert with audio in stereo and 5.1 mixes.
Extras include a 5.1 mix of 'Joe' from 'Home', the promotional video of 'Blind Faith' and two photo galleries.
www.themusicindex.com/commerce/pages/html/magenta10.htm
MAGENTA UK Dates
30 September 2011 The Pop Factory, Porth
9 October 2011 Summers End Festival,Lydney Town Hall
19 November 2011 The Peel, Kingston
20 November 2011 The Robin, Bilston
Tiger Moth Records is delighted to announce the release of the long-awaited debut solo album by Magenta frontwoman Christina.

Christina has co-written all 10 tracks with long-time collaborator and multi-instrumentalist Rob Reed (Magenta, Trippa, ChimpanA), who also mixed and produced the album.

Other guests on the album include John Mitchell (It Bites, Frost), Steve Balsamo (The Storys, ChimpanA), Troy Donockley (Barbara Dickson, the Bad Shepherds) and Chris Fry (Magenta), with a wonderful remix of "Deep Ocean" by Jem Godfrey (Frost).
www.themusicindex.com/commerce/pages/html/christina.htm
www.themusicindex.com/commerce/pages/html/tigermoth.htm
DUSK FIRE: STEVE ASHLEY
Steve Ashley - Live in Concert', featuring the talents of some folk rock's finest plus an orchestra directed by Robert Kirby (Nick Drake, Paul Weller, Elton John), showcases Ashley's memorable canon and reveals a catalogue of innovation and diversity. Poetic and melodic songs of delicate brevity are interlaced with challenging works of bold and powerful density, imbued with great wit and a common theme in a social narrative of English life.

Ashley, together with guests including Fairport Convention's Simon Nicol, Dave Pegg and Chris Leslie, Decameron's Dik Cadbury and Al Fenn and Show Of Hand's Phil Beer, deliver quality performances throughout that affirm their singular and collective talents.

The revisiting of Kirby's original string settings expand and enrich Ashley's more reflective work here to memorable and dramatic effect. The concert also features reconvened line-ups of Ashley's former eponymous band, plus his debut 1960s act, Tinderbox and his '70's band Ragged Robin.

Among many highlights revisited in this special release is a brand new song, 'Ships of Shame' and a distinctive new Kirby setting for Steve's classic orchard song, 'Say Goodbye'.

http://www.themusicindex.com/commerce/pages/html/steveashley4.htm
Steve Ashley plays UK dates:
31 Aug: Llantrisant, Windsor Hotel, Pontyclun 01443 226892
23 Sept: Chepstow Castle Inn, 07870 611979
16 Oct: Bear and Billet, Chester 01244 677212
Nov 18: Islwyn Acoustic, Jubilee Bar, Cross Keys 01495 270078
ALSO AVAILABLE: Test Of Time, Stroll On Revisited, Speedy Return
Catalogue: www.themusicindex.com/commerce/pages/html/msm_catalogue.htm
TALKING ELEPHANT: Gryphon
GRYPHON Raindance (TECD166)
Gryphon was one of the more unusual of the folk-rock groups to come out of England in the 1970s, mostly because they didn't confine their musical genre-melding to folk-rock.
Spawned at the Royal College of Music, they started out making a name for themselves in folk-rock, but their classical training and their approach to composition, recording, and performance soon took them into the much bigger field of progressive rock, and eventually had them playing gigs in front of arena-size audiences. Raindance was the band's fourth album and was originally released in 1975 following on from the commercially successful Red Queen to Gryphon Three.
This version has been fully re-mastered.
Also available: GRYPHON (1st album), MIDNIGHT MUSHRUMPS, RED QUEEN TO GRYPHON THREE, TREASON
Catalogue: www.themusicindex.com/commerce/pages/html/telephant.htm
More GRYPHON: www.themusicindex.com/commerce/pages/html/hux.htm
GIANT ELECTRIC PEA: IQ "The Wake" 25th Anniversary Edition
IQ The Wake 25th Anniversary Edition Release date 30 July 2010 (GEPBOX2)
To celebrate the 25th anniversary of IQ´s classic album 'The Wake', GEP has released an extraordinary 4 disc edition of this recording.
The 4-disc-boxed set includes the remastered version of the album, two additional discs with studio outtakes and demos and a fourth disc containing 47 minutes of ultra-rare live video from 1984 (the oldest existing footage of the band).
Plus lots of memorabilia and interaction! More information:
www.themusicindex.com/commerce/pages/html/iq5.htm
ALSO AVAILABLE: IQ, MARTIN ORFORD, STEVE THORNE, JOHN WETTON, THRESHOLD
Catalogue: www.themusicindex.com/commerce/pages/html/gep.htm
FEATURED ALBUM: 25 YARD SCREAMER - Now available as a download £3.00
NEW ALBUM COMING SHORTLY!!
Imagine the progressive hard rock stylings of Rush mixed with the sensitivities of modern-day Marillion. You're getting close to 25 Yard Screamer.
The acclaimed CD is now available as a special price download.
Guitarist Nick James says that the lead track on the album expands the myth of Cassandra who in Greek mythology was given the gift of prophecy but not of being believed. How could we apply that to the modern world, if at all?

The album can be enjoyed on different levels, but listeners will be drawn to the quality of the musicianship, the stirring choruses, and the fact that the band have fashioned something provocative and different.
Power and passion, Cassandra has it all - some absolutely wonderful playing from the band - Matt Clarke (bass), Nick James (guitar and vocals) and Donal Owen (drums). It's a remarkably confident and mature work, maybe highly Marillion influenced in places, but it's as good as anything the post Fish line up of that band have released. And believe it or not this was recorded and produced at home.

Classic rock of epic proportions. It would be a crying shame if this didn't reach a wider audience. ****½ www.getreadytorock.com
There is plenty of healthy imagination gone into this debut album...the band has no fear of getting in some complex melodies and some heavier ones too among the gentler and emotional moments...a certain one to watch Classic Rock Society (May/June 2007)
Blacklight, the epic 20-minute opening track, is full of chunky, chiming Alex Lifeson guitar and high-falutin' Neil Peart-style lyrics...Yet it's on the title tune where this Carmarthen combo really show their metal...It's a powerful, complex piece of work that's right up with the best of Brave-era Marillion. 7/10 Geoff Barton, Classic Rock magazine (September 2007)
www.themusicindex.com/commerce/pages/html/25_yard_screamer.htm

HEAVY LOAD: The Story of Free

In April 2010 BAD COMPANY play a series of dates with the two original members who were also together in legendary rock band FREE: Simon Kirke (drums) and Paul Rodgers (vocals).
Heavy Load - The Story of Free by David Clayton and Todd K.Smith was published in 2001, a truly magnificent book that sets the standard for rock biographies.
This is a painstakingly researched 285-page tome that encapsulates the life and times of one of the most influential of rock bands: Free.

Profusely illustrated with many previously unpublished photographs, the book features recollections by the original members of the band and their contemporaries, a comprehensive gig and recording itinerary and a discography.

www.themusicindex.com/commerce/pages/html/free_book2.htm

SPECIAL OFFER: RISING STARS
Since 2003, the classic rock website www.getreadytorock.com (GRTR!) has been promoting upcoming and unsigned acts as well as the more familiar mainstream artists.

This CD brings together 16 bands under the 'rising stars' banner, and the music styles range from pop rock, through indie, to melodic rock.
SPECIAL OFFER: Only £0.99 Just add to your order before checkout.
CELTUS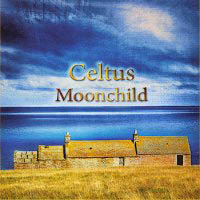 We stock several CDs from one of the finest Celtic fusion bands of recent years.
For many, 'Moonchild' is the band's magnum opus and they will welcome the new version which has been scrubbed off, resequenced, and with two bonus tracks added. With new artwork, too, this is essentially a fresh-looking and fresh-sounding release. The Celtic infusion lends a timeless quality to the tracks, with the standout title track, 'The Pilgrim', 'We Two Are One' and the superb 'Strange Day In the Country. www.getreadytorock.com
RAY FENWICK
Groups and Sessions 1962-1978
Definitive career overview of ace session guitarist who has performed with Ian Gillan Band, Spencer Davis Group amongst others.
---
DATABASE

This year "Q" magazine celebrates its 25th anniversary.
In our review database we have 38,000+ reviews appearing in 'Q' magazine from 1986-2006.
www.themusicindex.com/register2.htm



FOR CLASSIC ROCK REVIEWS, INTERVIEWS, NEWS, FEATURES, PODCASTS & COMPETITIONS:

GET READY TO ROCK!

www.getreadytorock.com

And listen in to www.getreadytorockradio.com
Music you want to hear...

---